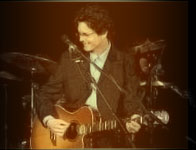 MARK HART (VOCALS, PIANO, ORGAN, GUITAR)
Mark Hart was born in Kansas where he began piano and guitar at an early age. After playing in bands around the Mid-west as a teenager he moved to Los Angeles and worked with local bands until he joined Supertramp in 1985. When Supertramp took a hiatus in 1988, Mark began working with Crowded House, an Australian band in need of a keyboardist/guitarist who also sang. He continued with this band until it disbanded in 1996 when Supertramp just happened to be gearing up for a new record and tour. Mark has played with and or recorded with a number of well-known artists. These include Ringo Starr, Ricki Lee Jones, Richard Thompson, Chrissie Hynde,Van Dyke Parks, Tim Finn, Sam Phillips, T-Bone Burnett, Eagle Eye Cherry and more. He is a proud member of Crème Anglais and looks forward to playing along side these fine musicians.
MIKE WALKER (GUITAR)
Mike Walker. born salford 1962. played & recorded with; dave holland, bill frisell, mica paris, peter erskine, steve swallow, john taylor, kenny wheeler, norma winstone, jaqui dankworth, bob moses, george russell, mike gibbs, vince mendoza, julian arguelles, django bates, aril anderson, tal farlow, andy sheppard, tommy smith, and a shitload more. taught extensively in universities in england and became a full time professor at the franz liszt hochschule in weimar germany. currently lives alone but still puts it about a bit. has two amazing children called jack and eve.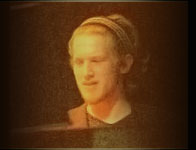 ARTHUR LEA (PIANO, ORGAN)
Born in London 1983, Arthur Lea grew up singing The Beatles and dancing to Michael Jackson. By age 15 he was playing Eb horn to 20,000 in Toronto Skydome on a school trip. In 2001 he was awarded an entrance scholarship to study Jazz Piano at London's Royal Academy of Music, graduating with 1st Class Honors in 2005. In 2003 he led the Arthur Lea Hiptet around various venues including the 606 Club, City of London Festival, and Dean Street's Pizza Express: 'Confident…sharp solos' - The Guardian, 'Players to watch out for' - Jazzwise.
Current projects range from world music crossovers to singer/songwriting to international jazz outfits. Arthur plays piano, Eb horn, and composes for Anglo-German quartet Paragon: 'a good blast of fresh air' - Oxford Times. The group released their first album Never Rent A Flat' (Konnex) in 2006, winning the Prix du Public at Avignon Festival the same year. In early 2007 Arthur recorded with Seb Pipe's Life Experience quartet, gaining airplay on Radio 3's Jazz Lineup and critical acclaim: 'Arthur Lea...like a 21st century Thelonious Monk' - John Fordham. October last year saw Arthur in Argentina, and the formation of contemporary Anglo-Argentinian quartet Grito On The Corner, a popular Latin American repertoire leading to radio and cable TV play in two weeks.
Since 2005 Arthur has been a member of eclectic song-writing trio RDA, performing soul/folk-styled originals up and down the country, and currently at work on their first self-produced EP. He also works with a number of other artists, recording, producing and performing at venues ranging from pubs to poetry nights.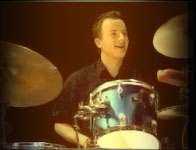 BEN BRYANT (PERCUSSION)
Born in Manchester in 1982, Benjamin Bryant started banging plastic buckets and skittles in time to music on the television at a very early age. When he was five he began having percussion lessons through the Manchester Music Service and from the age of 15 studied with Dave Hassell, who remains a huge influence on his playing to this day. In 1999 Benjamin entered Chethams School of Music and in 2001 took up a scholarship to the Royal Academy of Music where he is currently studying both jazz and classical percussion with Trevor Tomkins, Neil Percy, Paul Clarvis and Dave Hassell. In 2002 Benjamin was a concerto finalist in the BBC Young Musicians Competition playing Joseph Schwantner's Percussion Concerto with the BBC Symphony Orchestra conducted by Sir Andrew Davis at the Barbican. He recently appeared with Evelyn Glennie at the Bridgewater Hall in Manchester, went on a tour of the Middle East and can be seen appearing with his percussion duo and his jazz trio.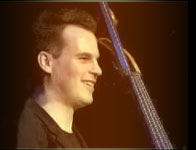 GETH GRIFFITH (DOUBLE BASS, BASS GUITAR)
Geth is half Welsh and half Dutch, but has lived in England all his life. Recent projects include work with Peter Grant, The Nolans, Tico Torres (Bon Jovi), Manchester Camerata, Hereward Kaye (The Flying Pickets), The Black Dyke Brass Band, Tasmin Little, ITV's "Stars In Their Eyes", BBC's "Children In Need", the Royal Liverpool Philharmonic Orchestra, James Morrison, Boo Hewerdine, jump-jive outfit The Honey B's, various West-End shows including Miss Saigon, Guys and Dolls, Sunset Boulevard and the Rat Pack and, somehow, a top-five hit in Iran. He also teaches at the Royal Northern College of Music and York University. Geth now lives in Poynton with his wife Andrea, bass Charlotte and dog Jake.

All individual photographs by Mark Bryant