Saxophone Colossus!
An interview with John Helliwell
John Helliwell, Saxophonist with Supertramp and Creme Anglaise, shares his thoughts on music, sound and mysterious glasses. Neil Ramsden asks the questions.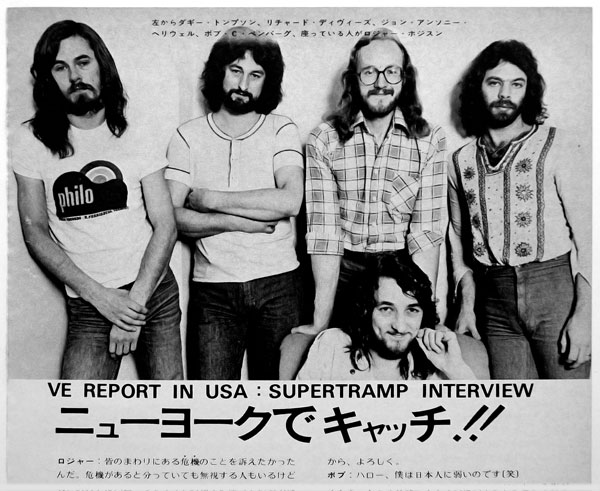 Neil: Greetings John! How are you doing after 5 decades in the Music Business?
Still learning!
So, what was the first instrument to grace your hallowed hands and at what age?
A school plastic Descant Recorder when I was eleven, although I remember making noises on my Grannie's pub Piano at about age three or four.
£10.00 says you can't remember the first tune you played!
In the school playground I played, to great acclaim, "Tom Hark" (by Elias and his zig zag jive flutes) on my recorder.
Neil: "There goes a Tenner. I should learn to keep my mouth shut!"
It is said you made a contribution on a legendary album by Weather Report. Fact or fiction?
Supertramp's drummer, Bob Siebenberg and I were recording in 1978 with a friend at Devonshire Studios in North Hollywood. Joe Zawinul and Jaco Pastorius popped their heads round the door to ask any of us could clap. Bob and I volunteered, so we clapped along with Joe and Jaco in the corridor (for the sound quality) outside their studio – the tune is "River People" and it's on the album "Mr Gone."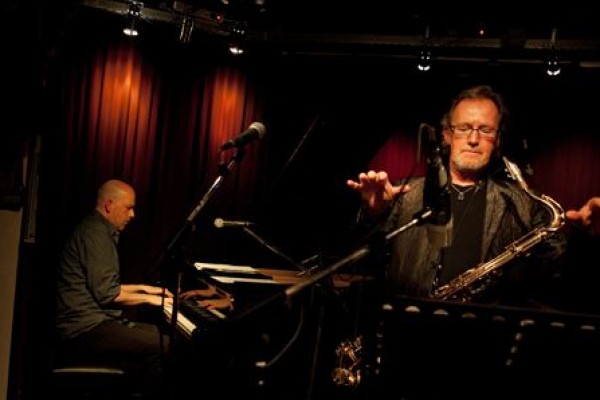 Helliwell-in-studio
In a long and varied career is there any form of music or composition which presented a serious learning curve?
Learning to read music properly when I entered The Royal Northern College of Music at the age of 48 – specifically big band jazz and modern contemporary wind orchestra charts.
I notice a large collection of Vinyl and CD's. Who and what really gets your foot tapping?
"Edgar Winter's White Trash" (1971), Donny Hathaway "Live" (1972), Keith Jarrett "My Foolish Heart" (2007), Mark Ronson's video "Old movie stars dance to Uptown Funk" (2016) and Cannonball Adderley "Takes Charge" (1959).
I'm sure it can be a lot of fun playing with other exciting Musicians. Do you share a natural musical empathy with any particular Artists?
Yes, Mike Walker, Gwilym Simcock, Rick Davies.
Hi-Fi matters to you. Please articulate your passion.
Having a good hifi system to listen to music on is the nearest to hearing it live. I find that the best sound can be obtained from playing an LP. The sound should envelope you!
I believe high quality sound is vital for musical expression and audience enjoyment in the live environment. Any thoughts?
With Supertramp, our ethos was that the audience should all experience our sound as if sitting, or standing, in a giant hifi system! We continually re-invested in, and improved, our PA system over time – we were known for our excellent sound.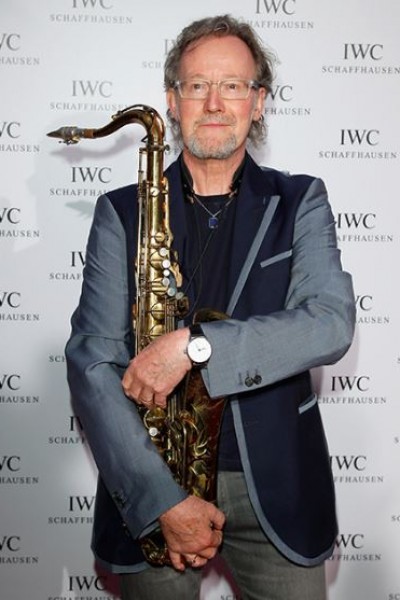 Helliwell with Supertramp
You appeared on Top of the Pops (a U.K. music T.V. show) playing Musical Water Glasses. Have you ever used this instrument on tour or in the studio?
Musical Water Glasses are very impractical in a live situation, so, on stage, the sounds were reproduced on a synthesiser – however, we did record real ones in the studio – most notably on "Dreamer."
A favourite instrument?
I play all the Saxophones – Soprano, Alto, Tenor, Baritone, and Clarinet. I have been favouring my Tenor saxophone recently – it is a Selmer Mark VI from 1960.
Finally, when Mrs Helliwell cooks scrambled eggs with mushrooms again can I come round?
Mrs Helliwell: "Certainly! You always are most welcome in the Helliwell kitchen – simple dishes a speciality!"
Neil: "Mr and Mrs Helliwell, it has been a pleasure. Thank you!"